*Reblogged from the wonderful site thewildvoice.org (with permission)*
New World Pope Francis – Fulfilled Prophecies
originally published on  July 12, 2014
IMPORTANT NOTE
Before commencing with our presentation related to Pope Francis and the fulfilled prophecies given to Maria Divine Mercy, it is our desire to strongly attest that the intent of this article is not meant to assail or defame the person of Jorge Bergoglio. It is truly not our wish to spread hatred towards anyone but rather to expand awareness and attentiveness with a peaceful spirit, using verifiable information, our own objective reasoning, and discernment.

(this is a very image intensive page – please allow time for images to load)

THE NEW WORLD POPE – FULFILLED PROPHECIES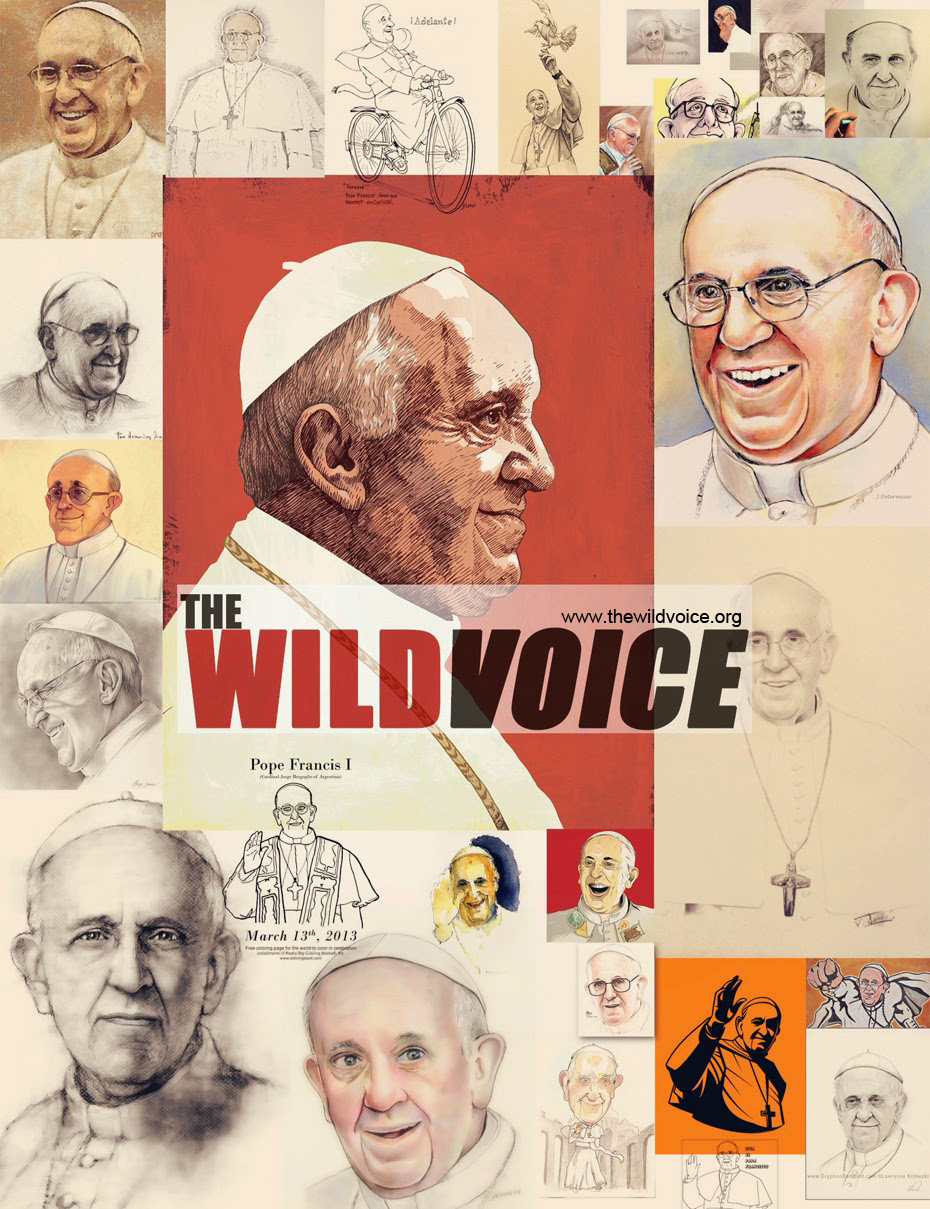 "His lies will enthrall a naïve group of Catholic followers. He will present a wonderful and loving external charisma and all of My children in the Catholic Church will be confused.
One sign to look out for will be his pride and arrogance hidden behind an exterior false humility. So fooled will My children be that they will think he is an exceptional and pure soul."
Saturday, January 21st, 2012 -388 days before Pope Francis' election – Book of Truth

In this article, we will list (so far) some of the fulfilled prophecies present in regards to Pope Francis – the False Prophet – his words and his actions as well as the events, changes and circumstances surrounding him. We provide such 'fulfilled prophecies' in the form of objective and widely known information, as their reportage comes from mainstream media. All the words contained in the articles' screenshots are meant to be read as to understand, in depth, the whole context. Also, the use of prophecy is not intended to sensationalize but rather, it is to connect all the visibledots inside a larger picture that none of us can either know or fully understand.
Further, our choice to prove the veracity of the content within Book of Truth given through Maria Divine Mercy is in no way whatsoever propagandistic or manipulative as The WILD VOICE prioritizes the spreading of truth through actual facts and existing documentation. Nothing written herein is conspiratorial or subversive (in nature or intent) towards the Holy Catholic and Apostolic Church, which we honor and belong to. Contrarily to what many may believe, our mission is to defend the Church from the attacks within It. Therefore, we claim to accomplish the spreading of true and proven information based on real facts – independently from prophecy but coinciding with prophecy.  We additionally claim obedience to the Catholic Church by honoring God's Truth contained within It and by defending It always – whether the attacks are from within or without.
As Venerable Archbishop Fulton Sheen said: "Who is going to save our Church? Not our bishops, not our priests and religious. It's up to YOU, the people. You have the minds, the eyes, the ears to save the Church. Your mission is to see that your priests act like priests, your bishops act like bishops, and your religious act like religious."
LASTLY: some of the listed fulfilled prophecies are at their beginning stages. Therefore, as they will intensify over time and be officiated in the near future, it will become obvious to many that the prophecies given unto Maria Divine Mercyare undoubtedly from God. Have a good read and May God always assist you. Amen.


FULFILLED PROPHECIES
"We are living in the days of the Apocalypse–the last days of our era…. The two great forces of the Mystical Body of Christ and the Mystical Body of Antichrist are beginning to draw up the battle lines for the catastrophic contest.  The False Prophet will have a religion without a cross. A religion without a world to come. A religion to destroy religions. There will be a counterfeit church. Christ's Church will be one. And the False Prophet will create the other. The false church will be worldly ecumenical, and global. It will be a loose federation of churches and religions forming some type of global association, world parliament of churches. It will be emptied of all divine content and will be the mystical body of the Antichrist. The mystical body on earth today will have its Judas Iscariot and he will be the false prophet. Satan will recruit him from among our bishops."
Archbishop Fulton Sheen (source:  The Thunder of Justice)
You may also watch a video of these prophecies by clicking here Maria Divine Mercy Fulfilled Prophecies
All of the below quoted prophecies may freely be read and downloaded in their entirety here.
NOTE – THIS PAGE IS ONLY OCCASIONALLY UPDATED AS MANY MORE ACTIONS HAVE BEEN TAKEN BY 'POPE FRANCIS' SINCE THIS ARTICLE WAS ORIGINALLY PUBLISHED.
FOR A MUCH MORE COMPLETE CHRONOLOGICAL LIST OF QUESTIONABLE QUOTES AND HEADLINES, PLEASE SEE:  PUTTING POPE FRANCIS INTO PERSPECTIVE

1)  "My poor Holy vicar, Pope Benedict XVI, will be ousted from the Holy See in Rome"
Jesus' Message to Maria Divine Mercy – Saturday, February 11th, 2012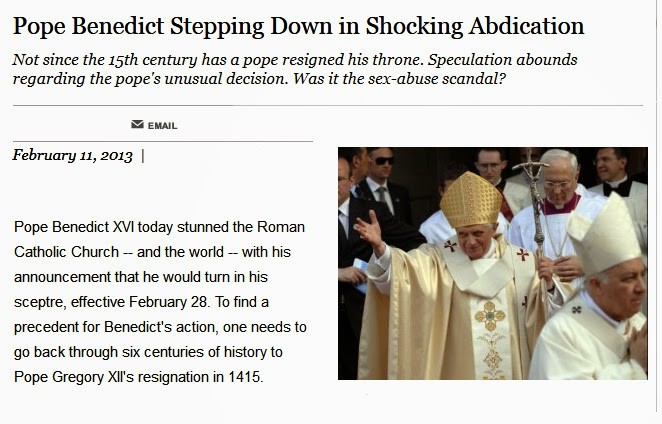 IMPORTANT NOTE: As you may have noticed, the date on which this message was released was exactly one year before Pope Benedict XVI resigned – February 11 2012/February 11 2013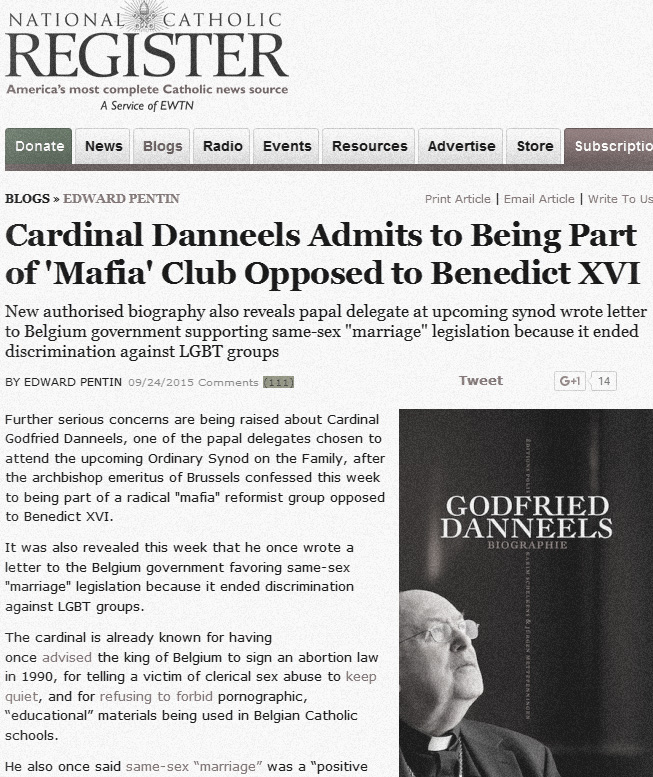 2)  "He will make efforts to dismiss those loyal followers of My beloved Holy Vicar Pope Benedict XVI, appointed by Me"
Jesus' message given through Maria Divine Mercy Friday, March 8th, 2013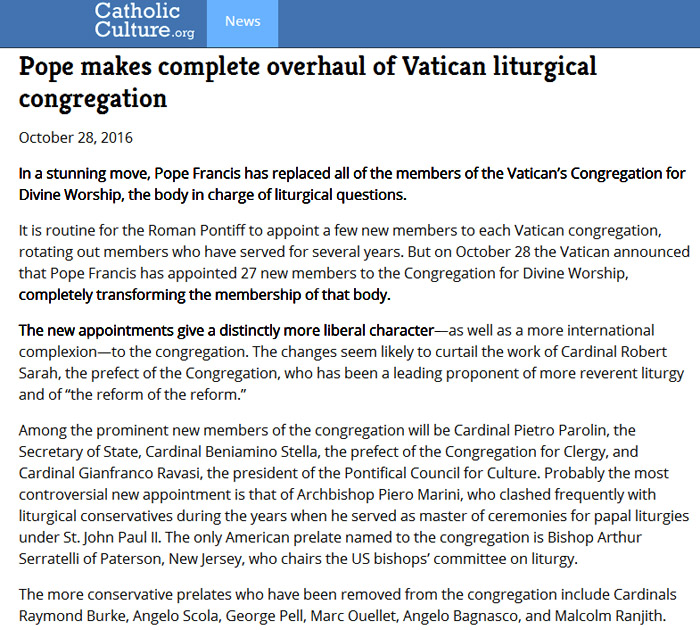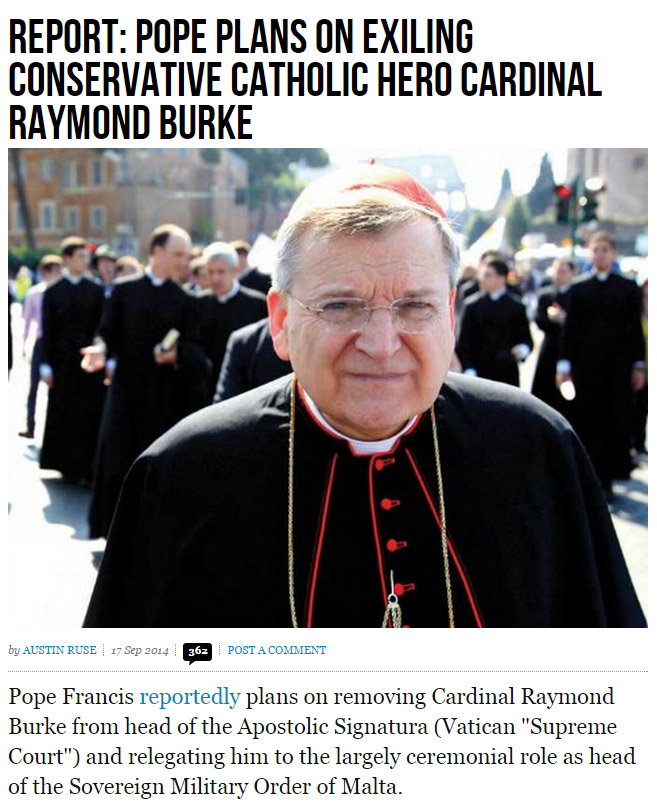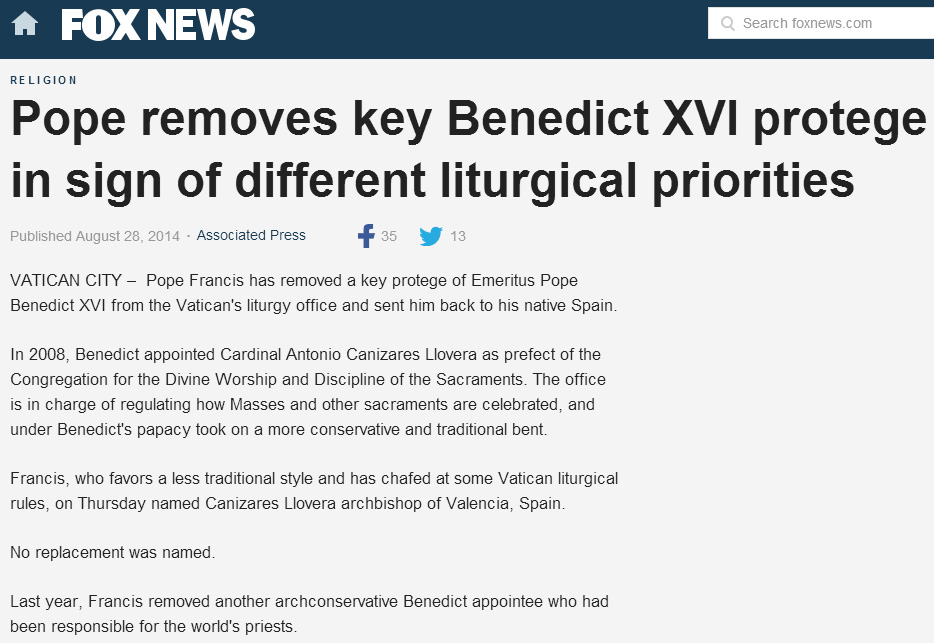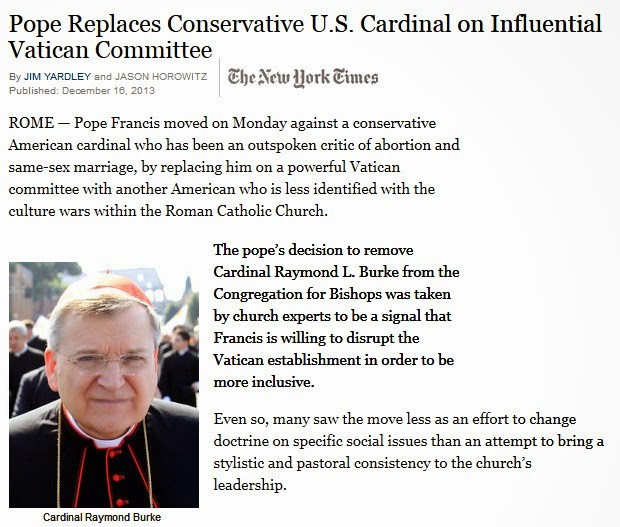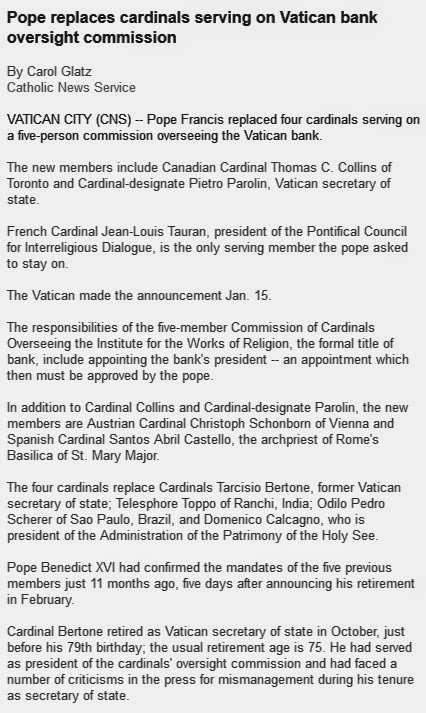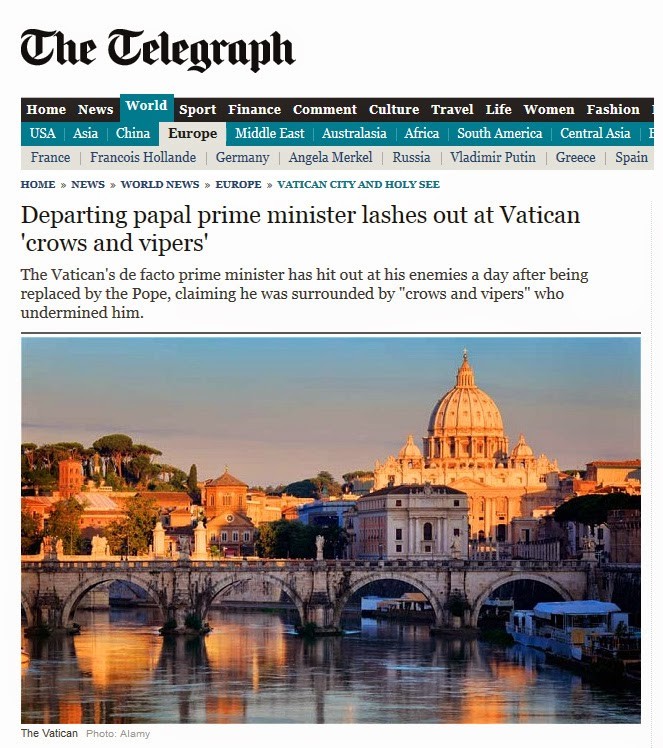 3)  "He will head up the new one-world religion and will reign over pagan religions"
Jesus' message of Friday, March 8th, 2013, The Book of Truth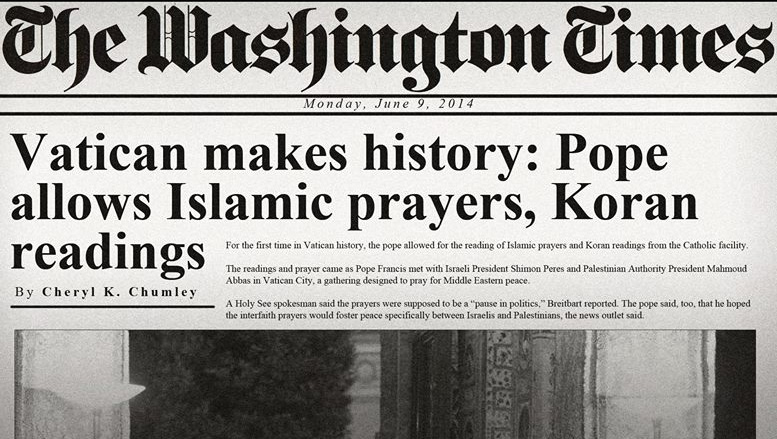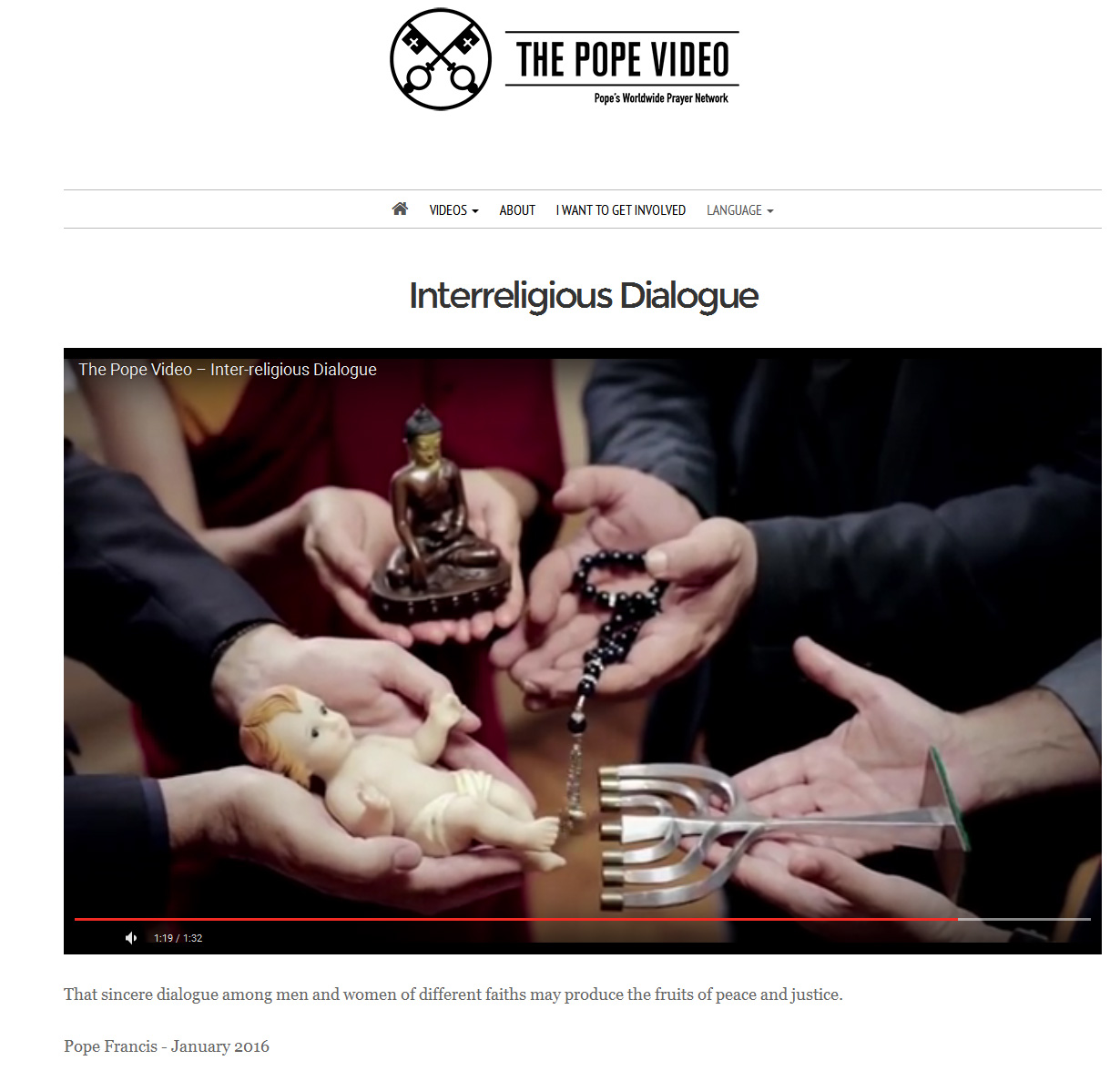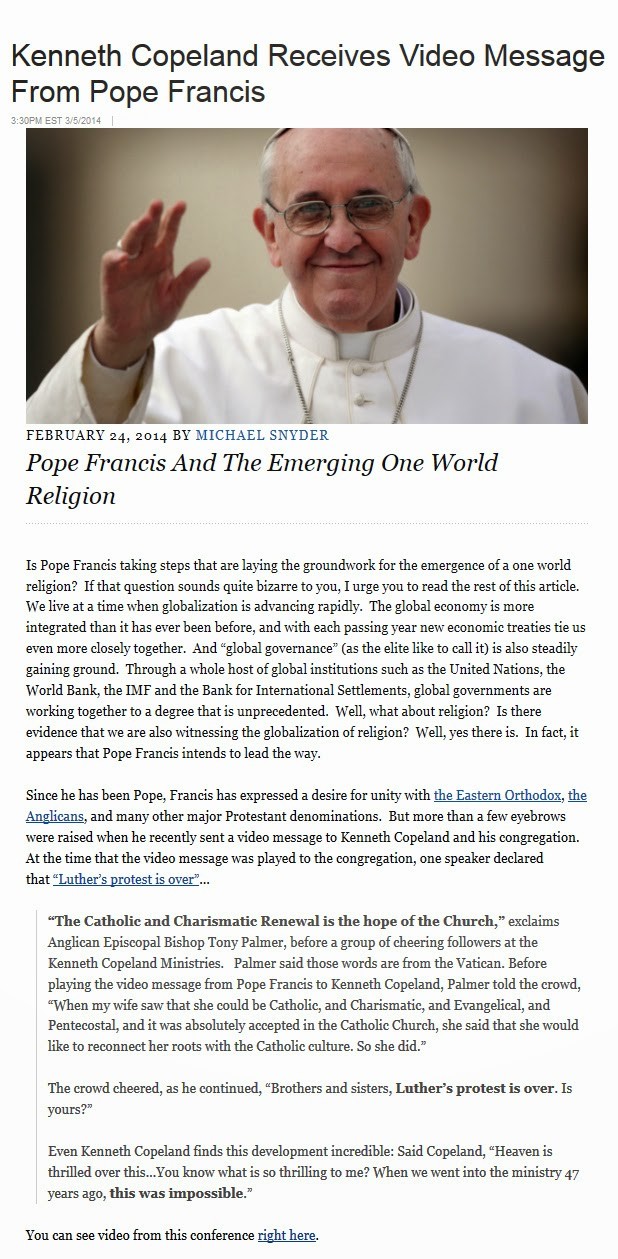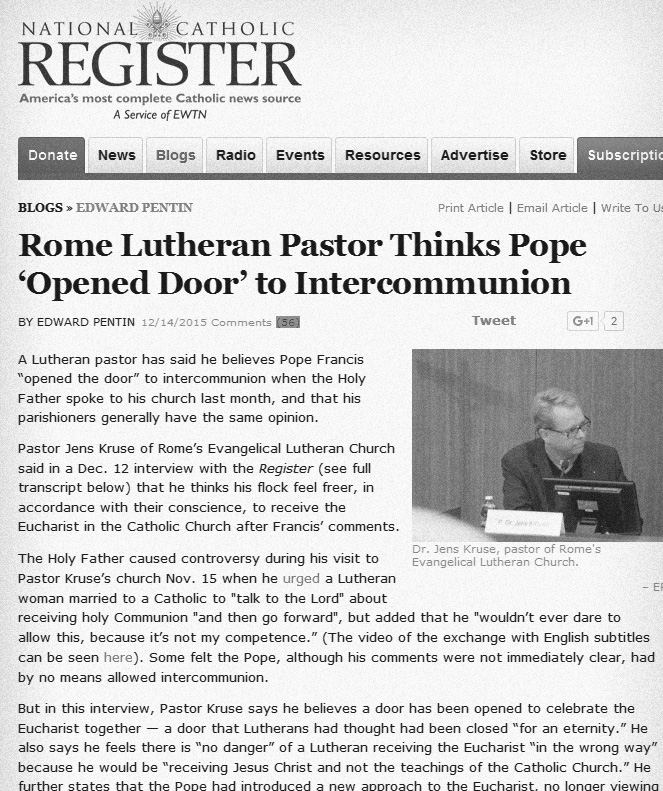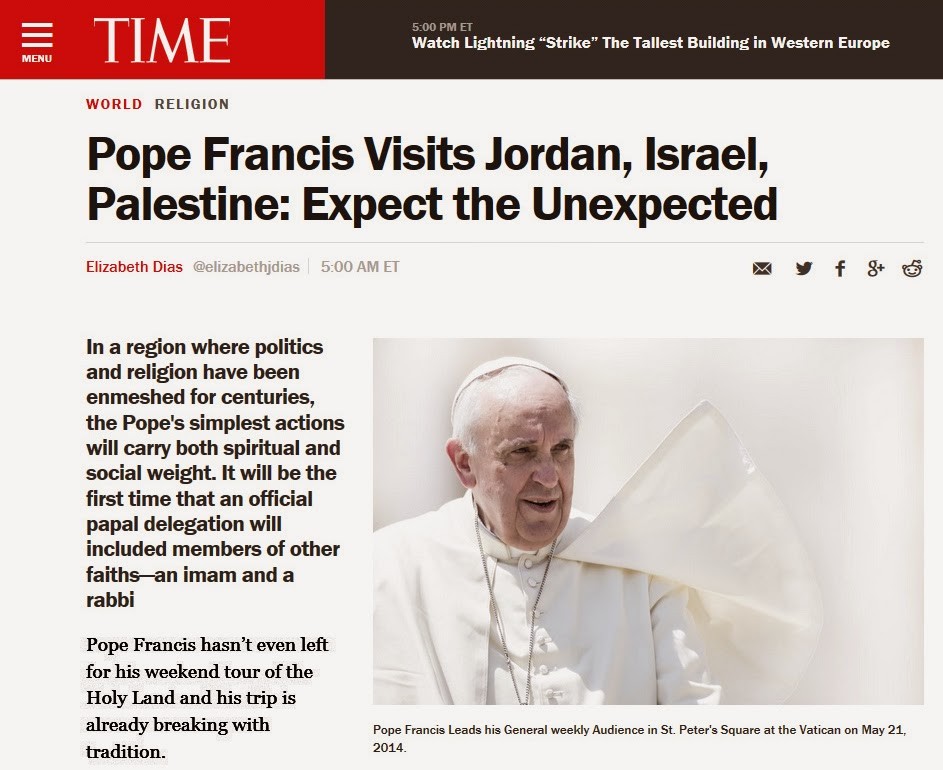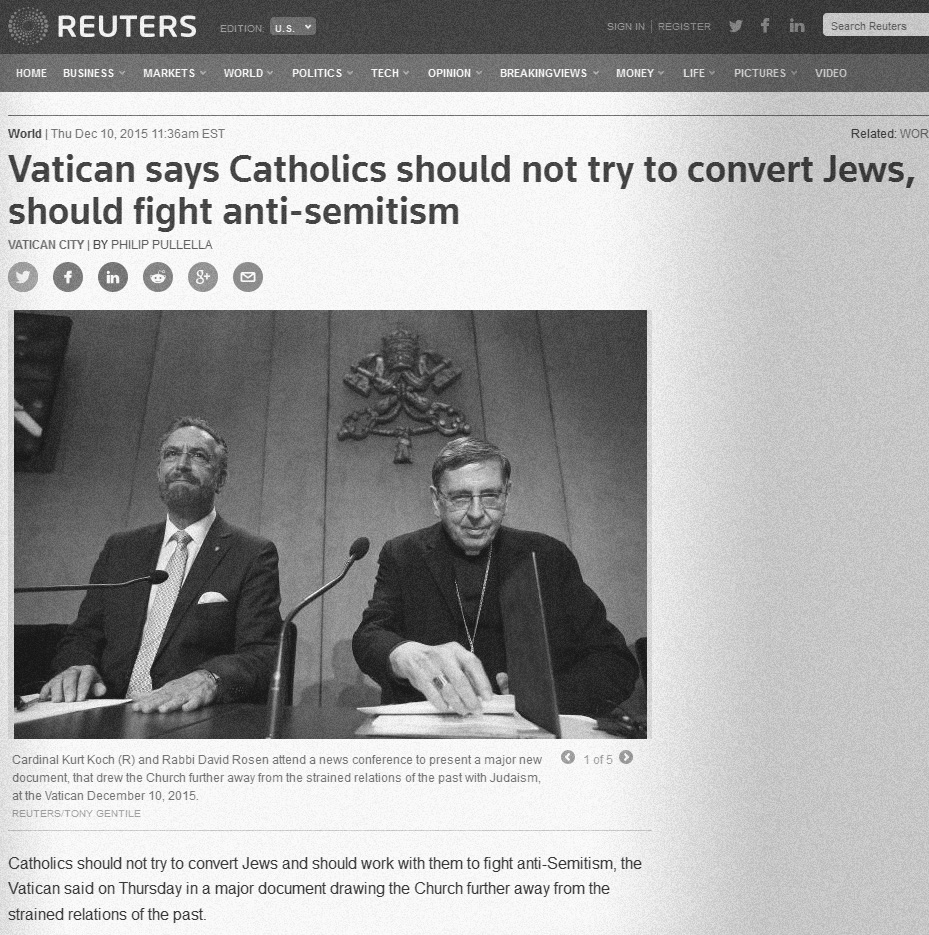 4)  "He will embrace atheism by waivering the stigma he will say is attached in the pursuit of so-called human rights"
Jesus' message given to Maria Divine Mercy, MDM, on Friday, March 8th, 2013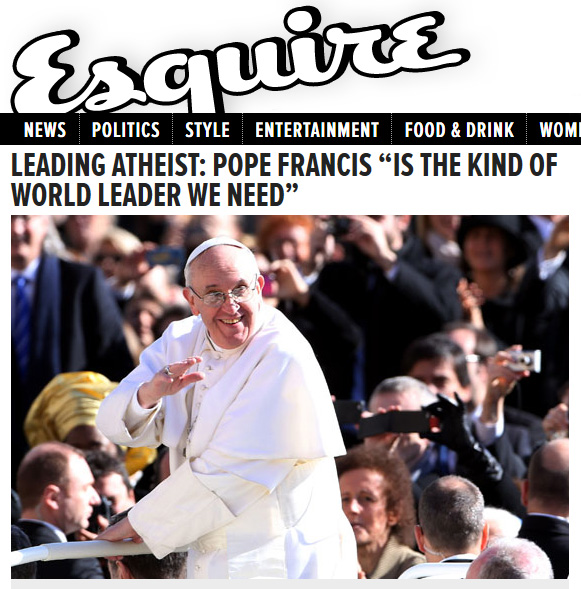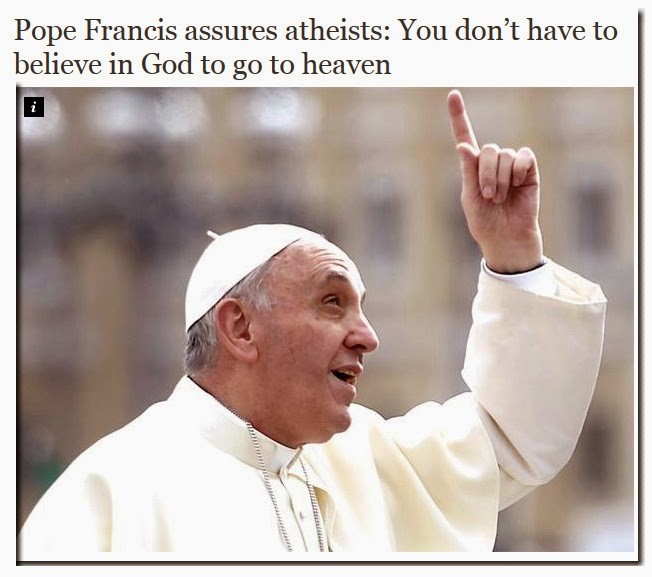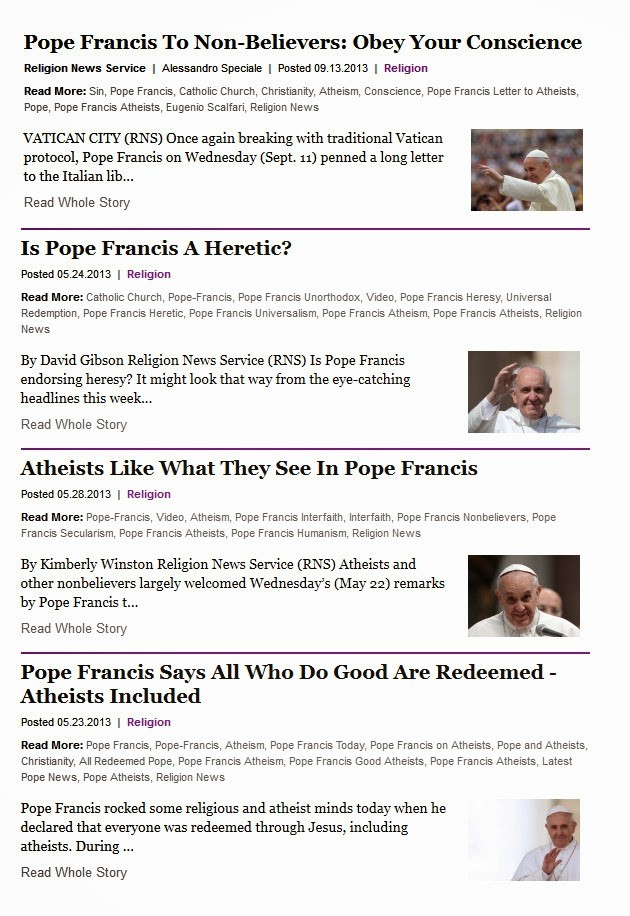 5)  "Not at My Feet will they fall. It will not be My Feet they kiss, but those of My servants, My followers , My sinners"
Jesus' message of Friday, March 29th, 2013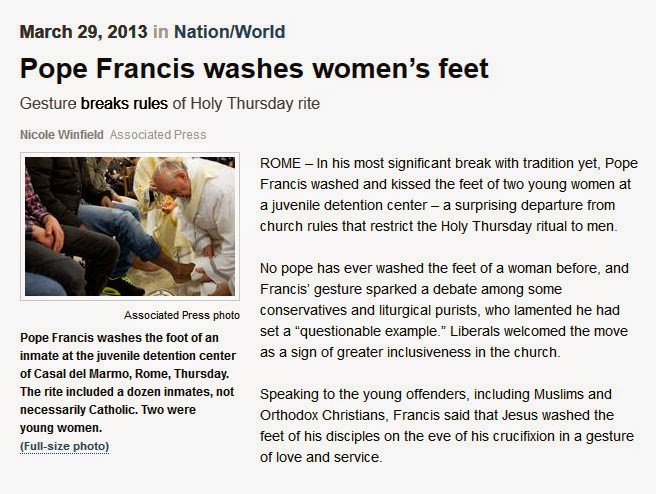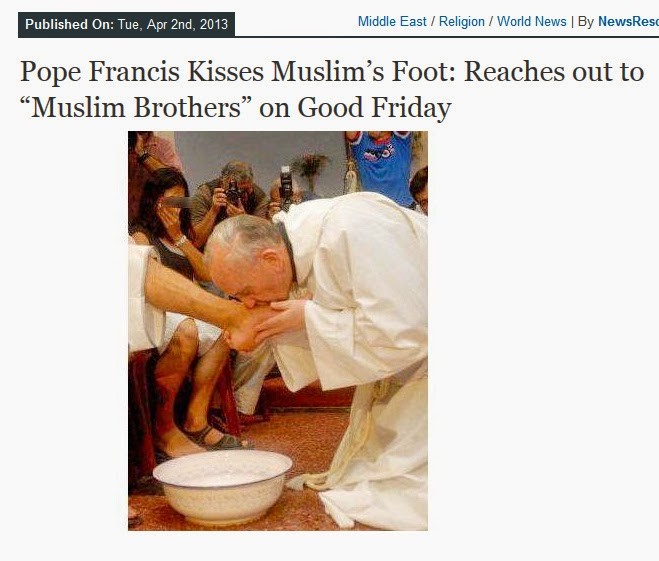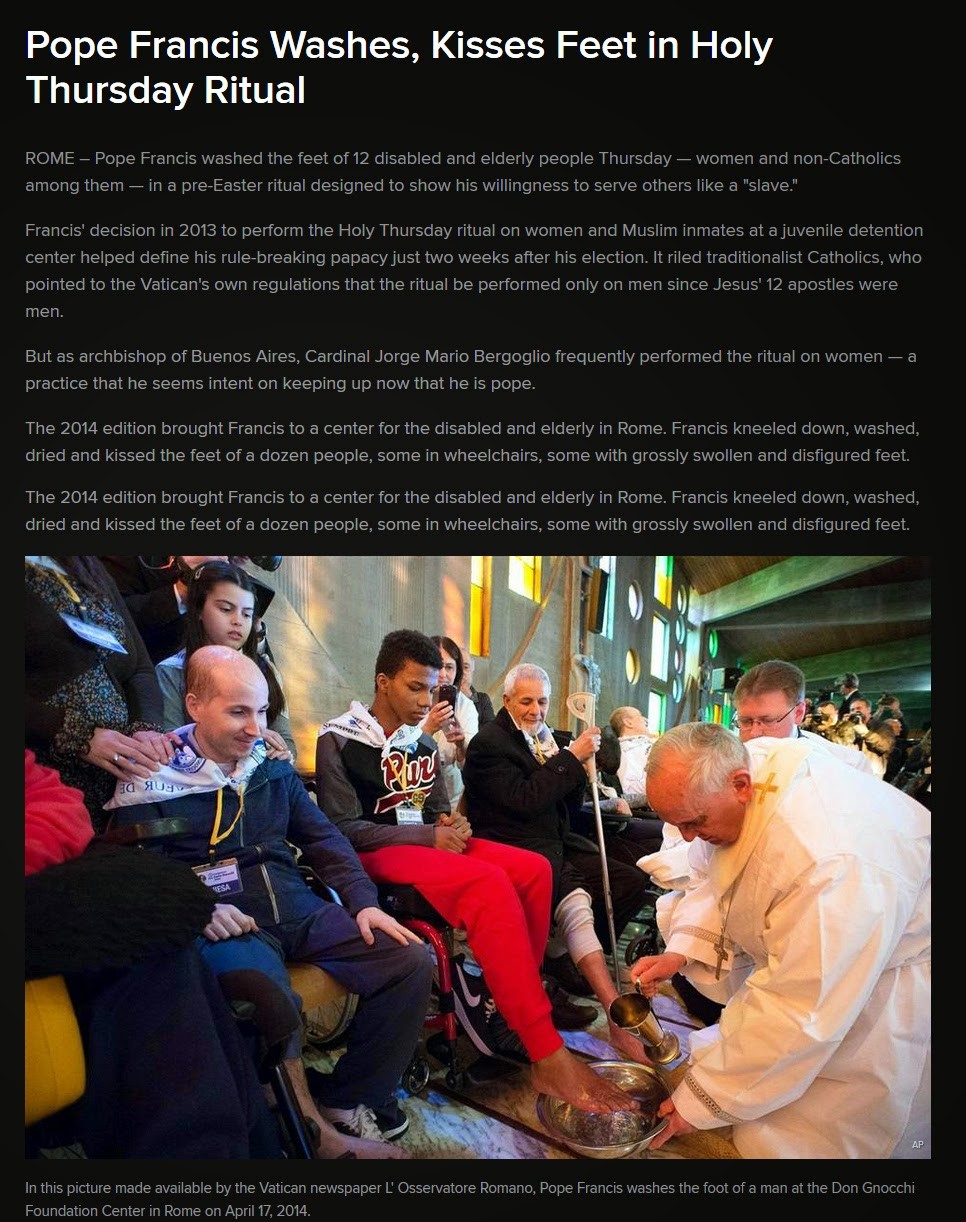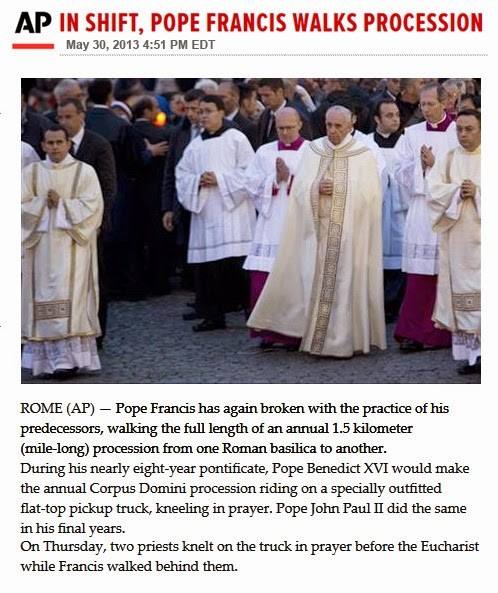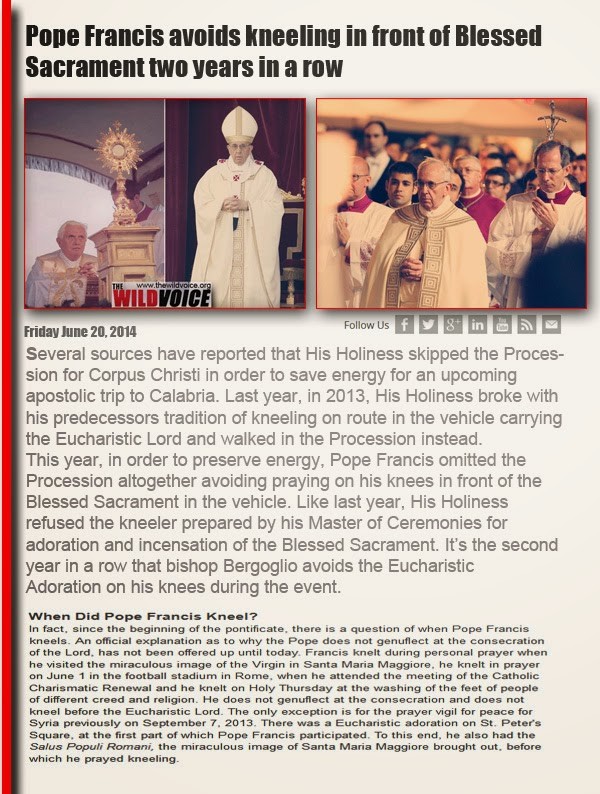 6)  "He will present a wonderful and loving external charisma. One sign to look out for will be his pride and arrogance, hidden behind an exterior, false humility."
Jesus' message of Saturday, January 21st, 2012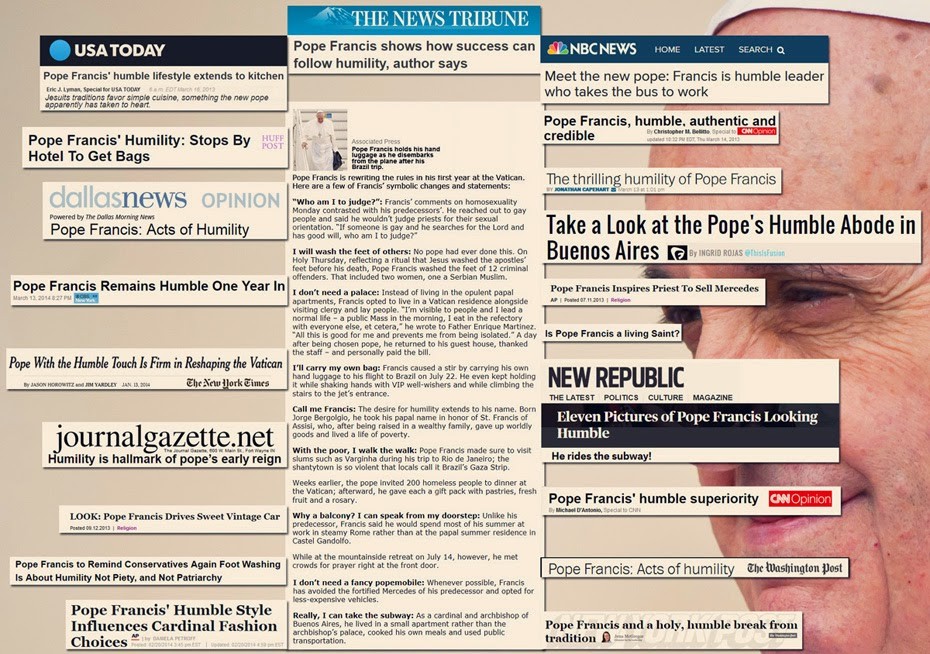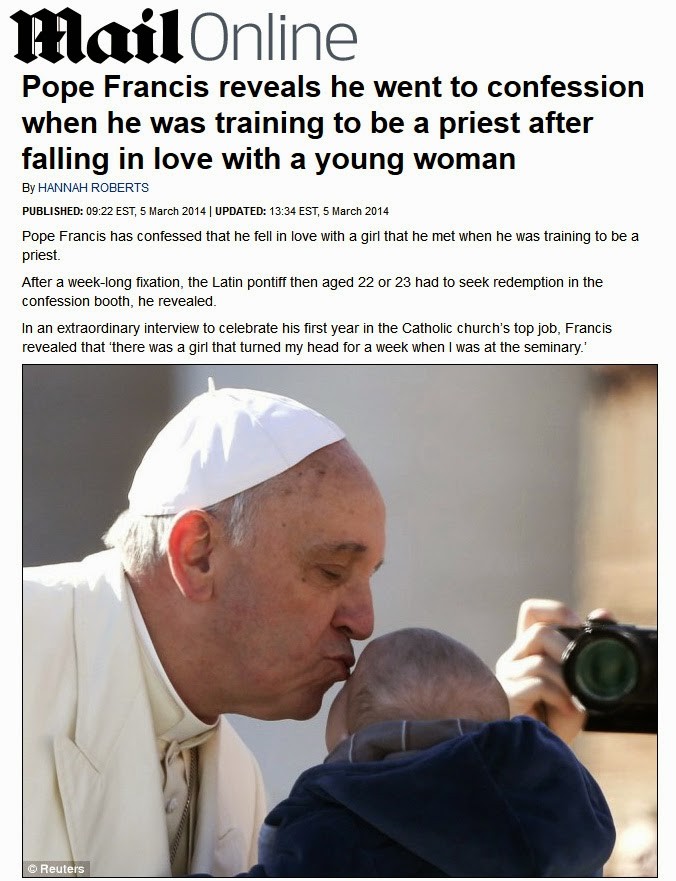 7)  "Anyone, who opposes him, will be criticized and considered a heretic"
Jesus' message of Saturday, January 21st, 2012  – given through Maria Divine Mercy in The Book of Truth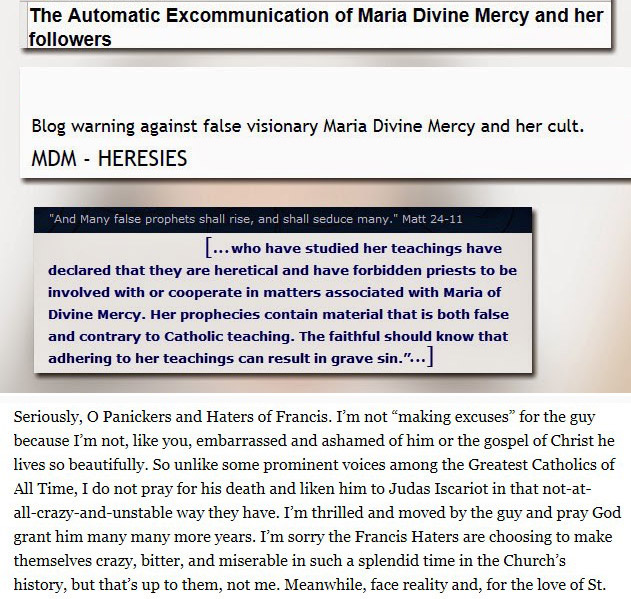 8)  "…Then listen to what he has to say carefully…"
Jesus' to Maria Divine Mercy on March 5th, 2011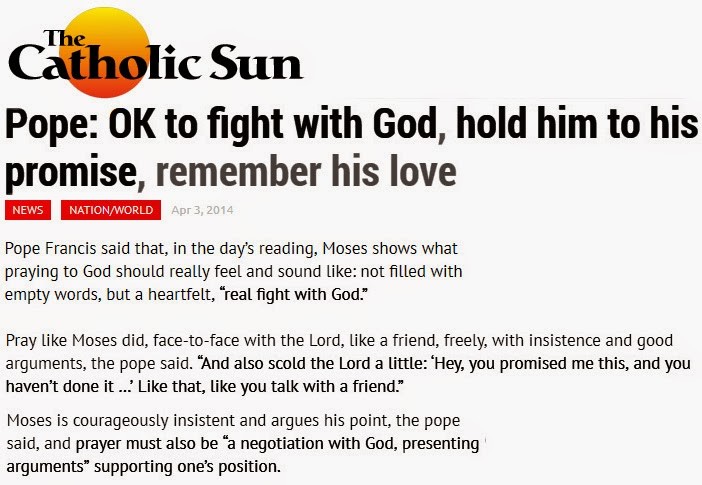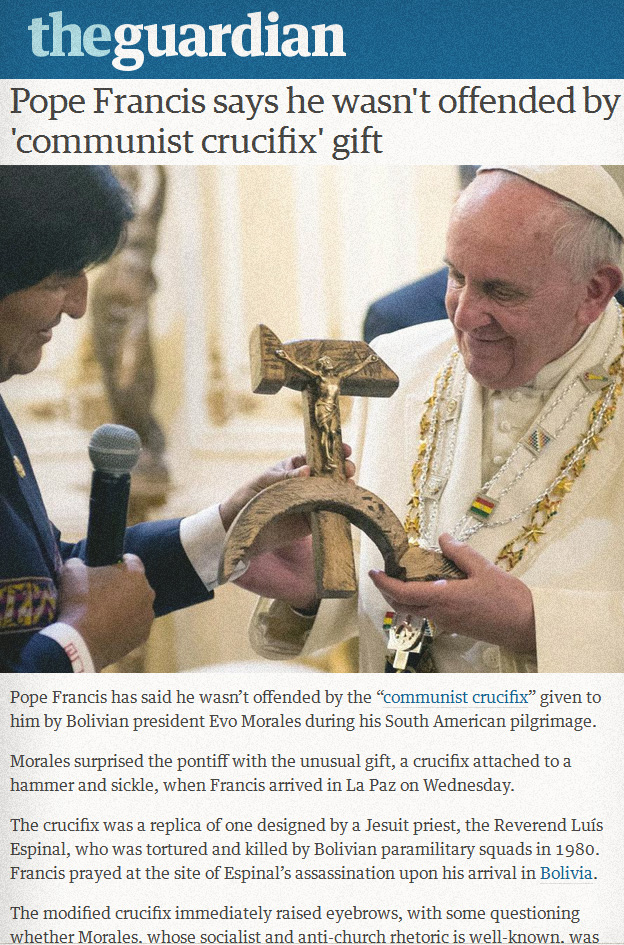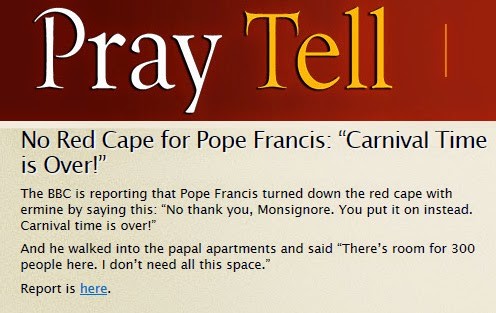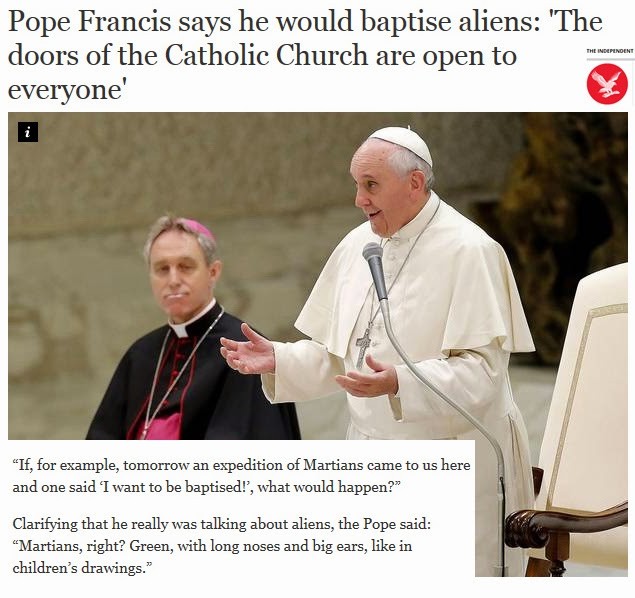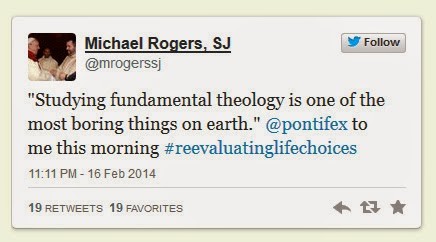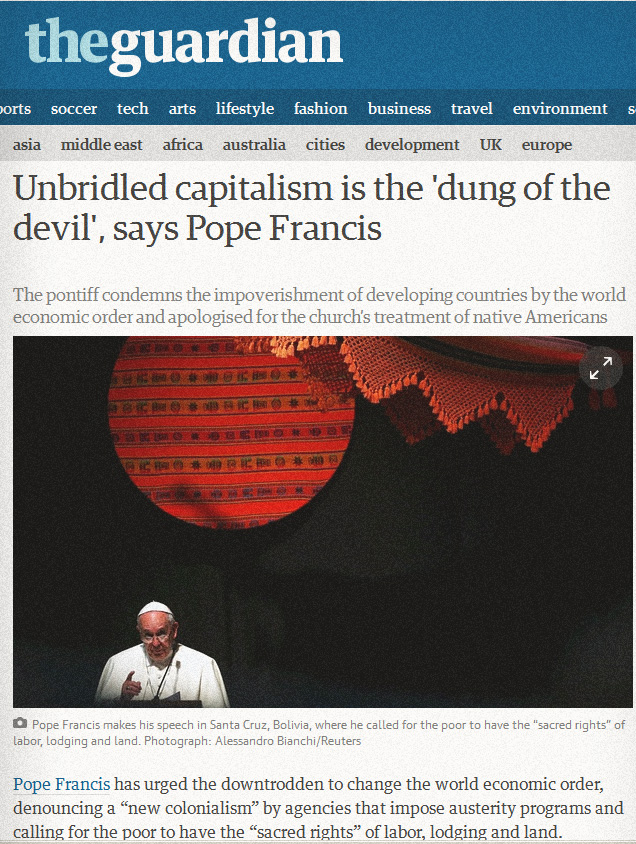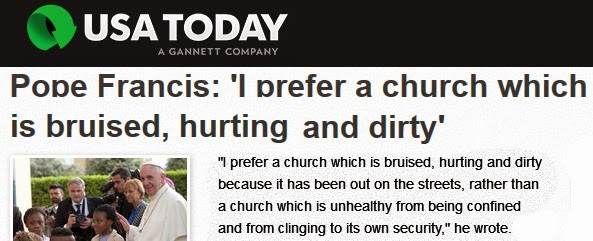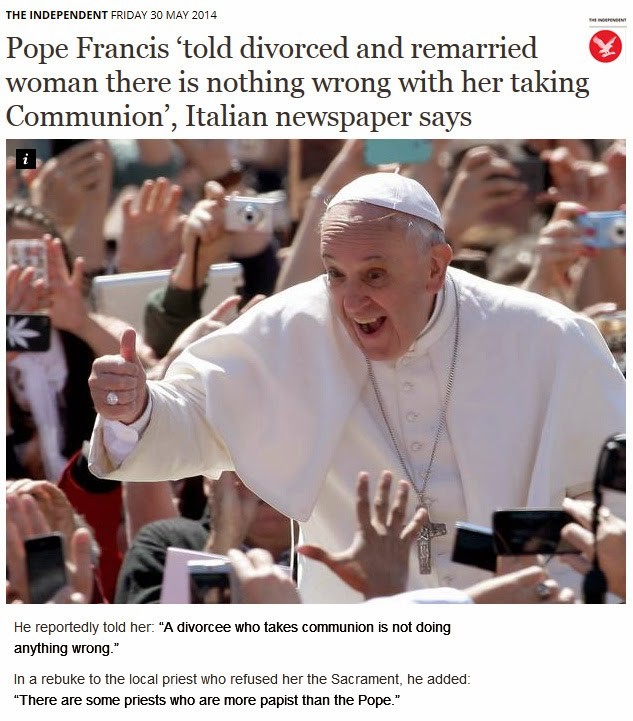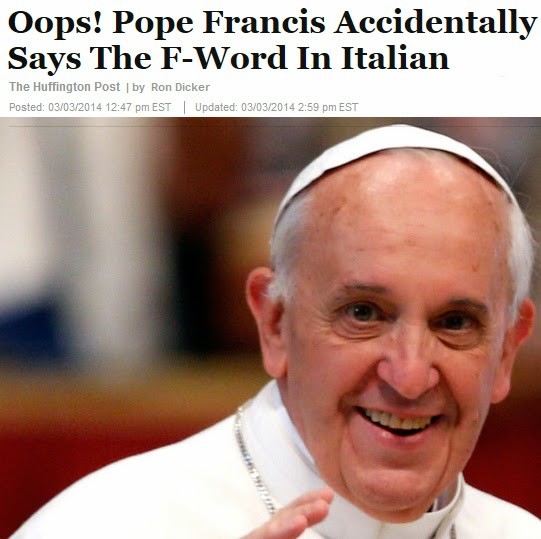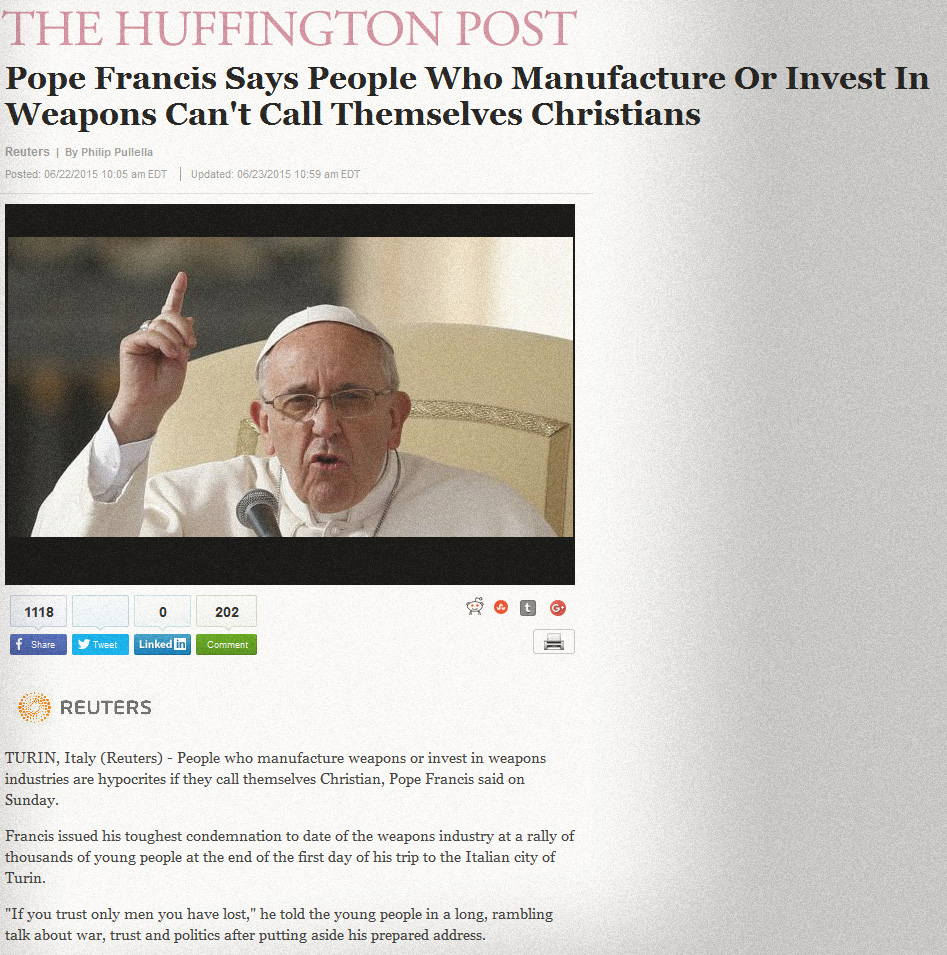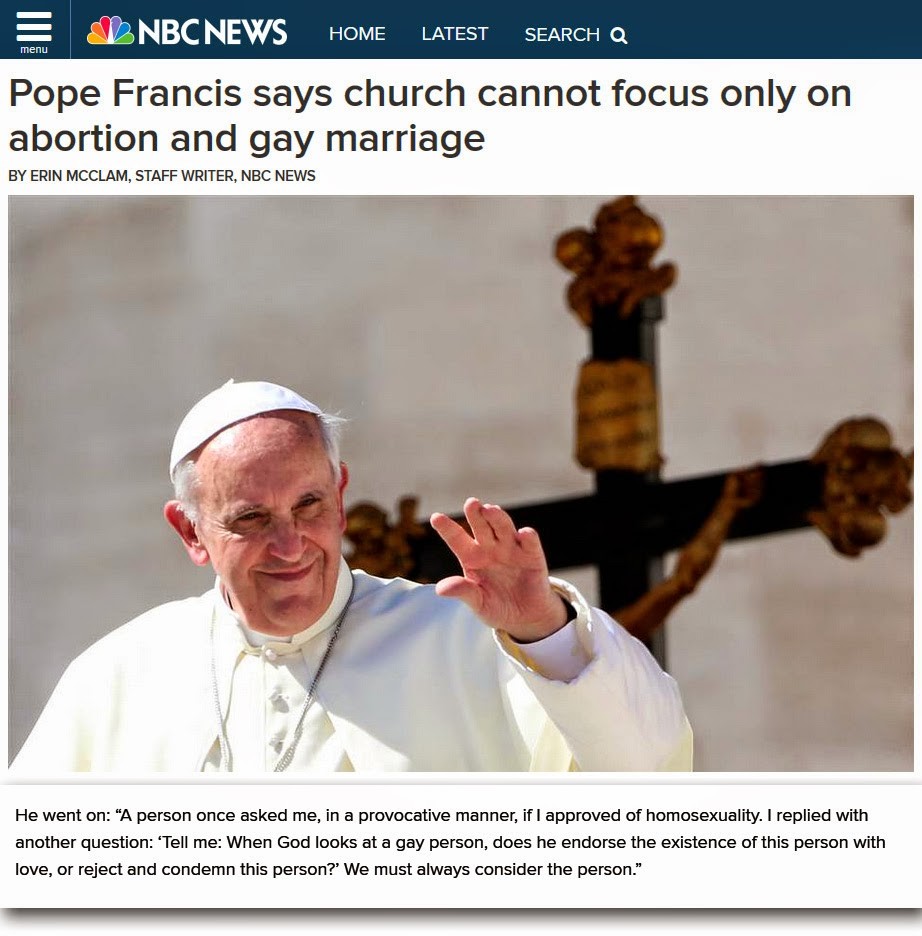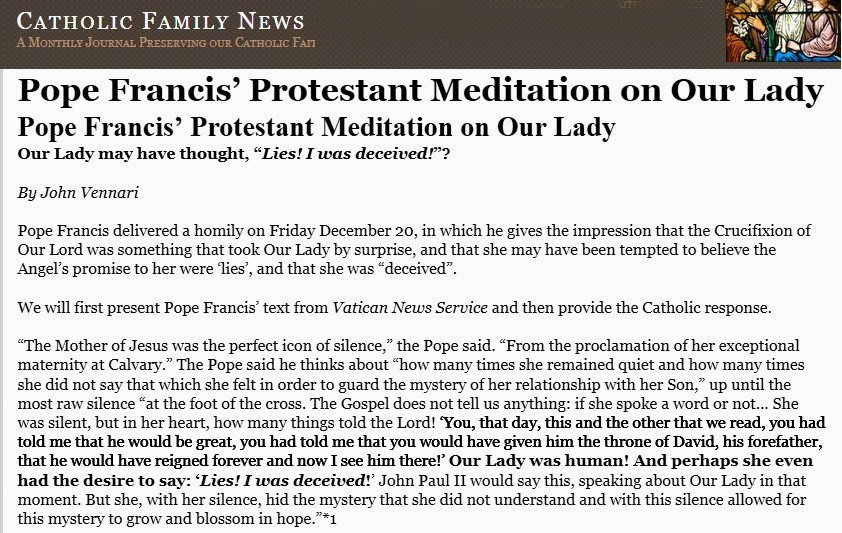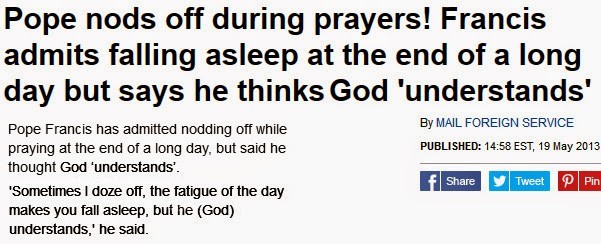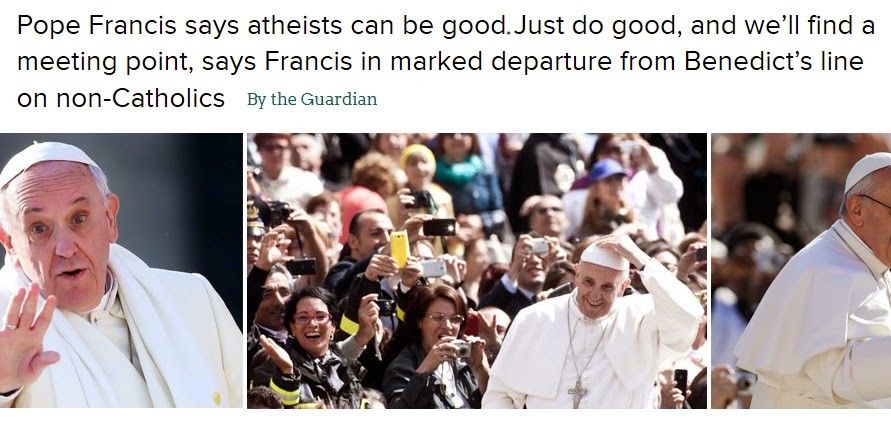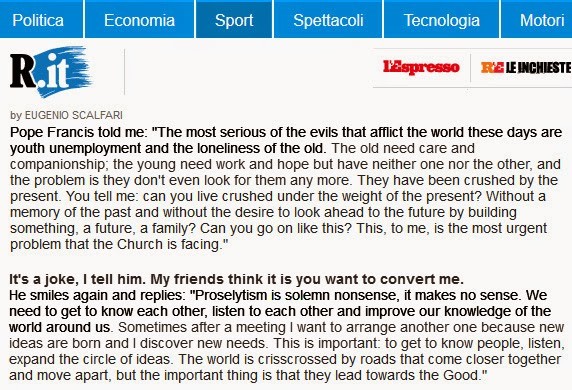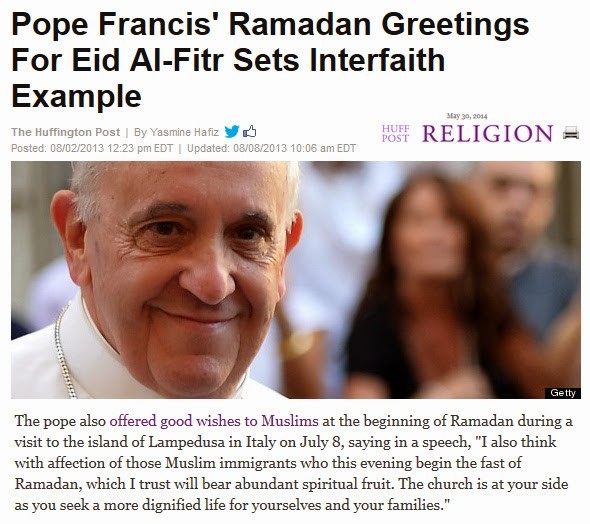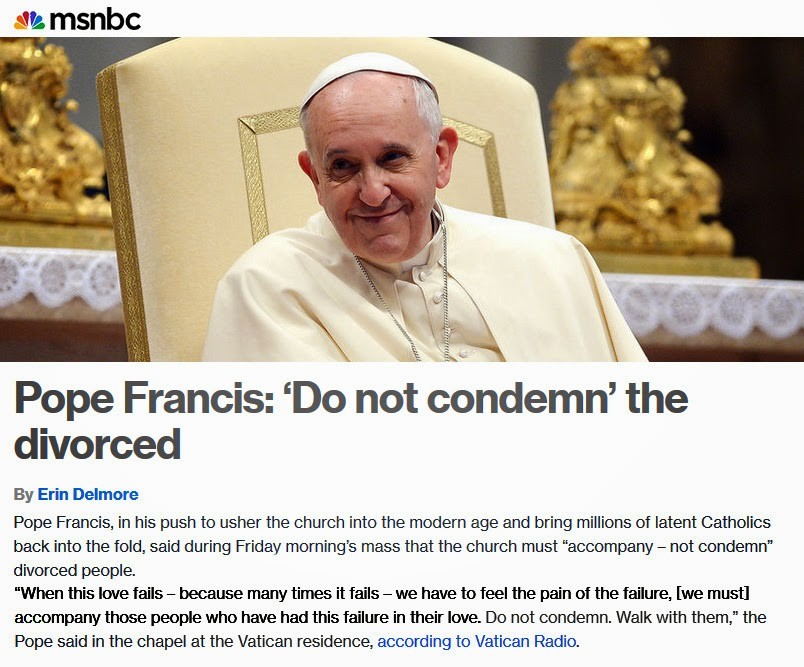 9)  "He will be seen as…a breath of fresh air."
Jesus' message to Maria Divine Mercy (MDM) on Saturday, March 5th, 2011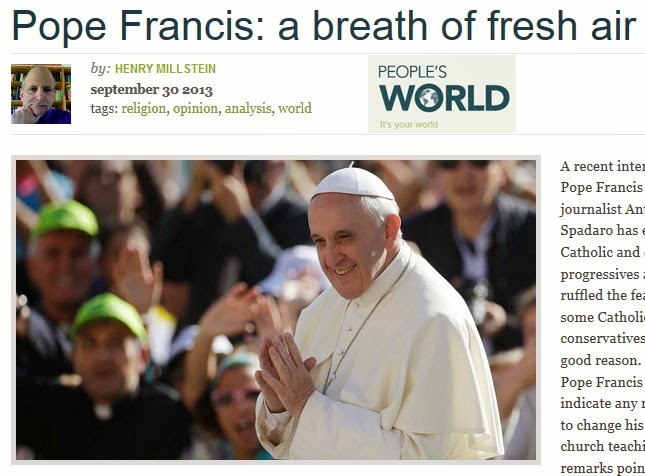 10)  "He will be seen as being innovative, dynamic…"
Jesus' message given through Maria Divine Mercy in The Book of Truth on Saturday, March 5th, 2011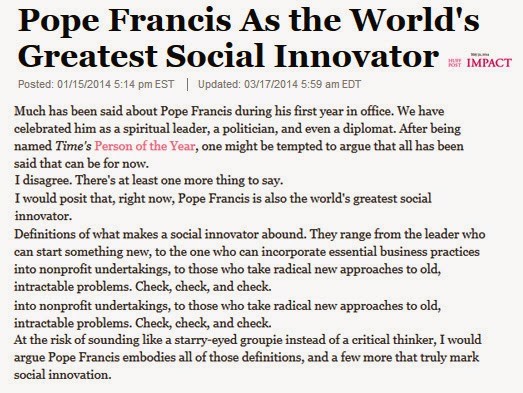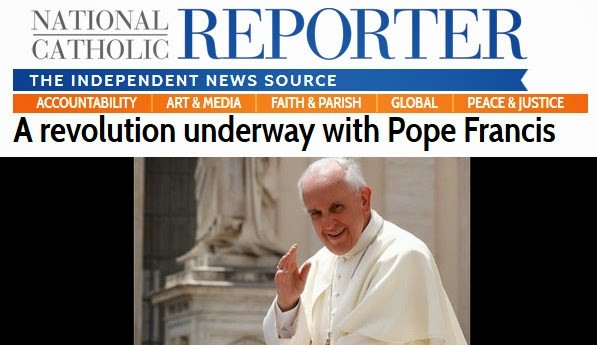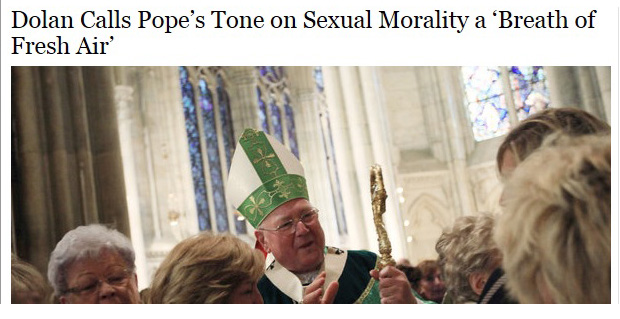 11)  "My dearly beloved daughter it is with love that I ask all of God's children to prepare to witness signs soon to be revealed from Heaven.  Signs will be presented to the world in different ways in order to awaken God's children. Many will try to deny these signs and dismiss them as superstitious and in the imagination of believers"
Jesus' message of Sunday, September 23rd, 2012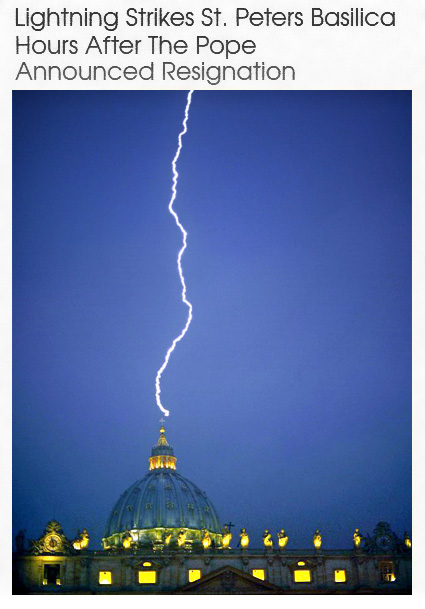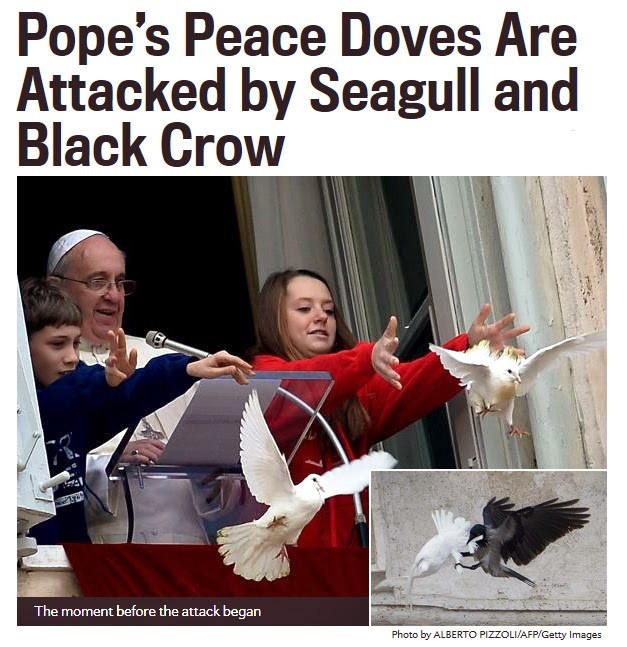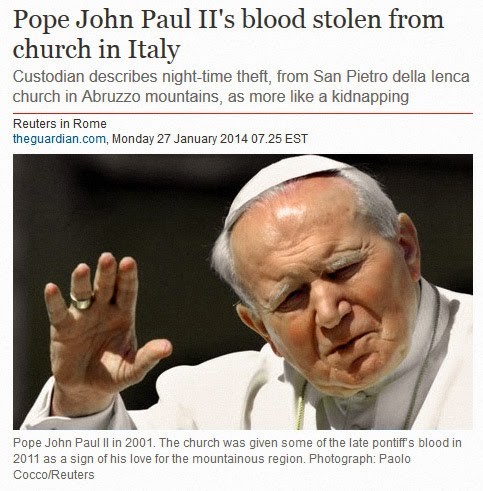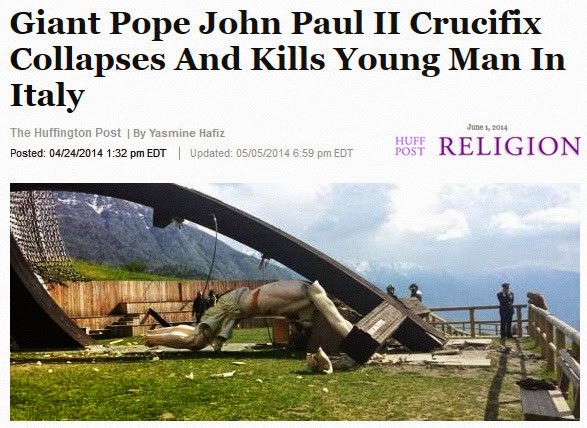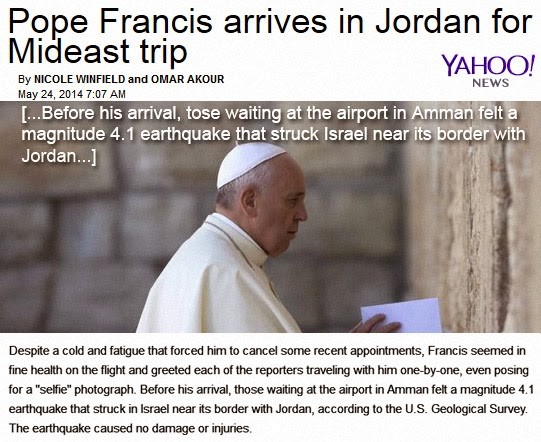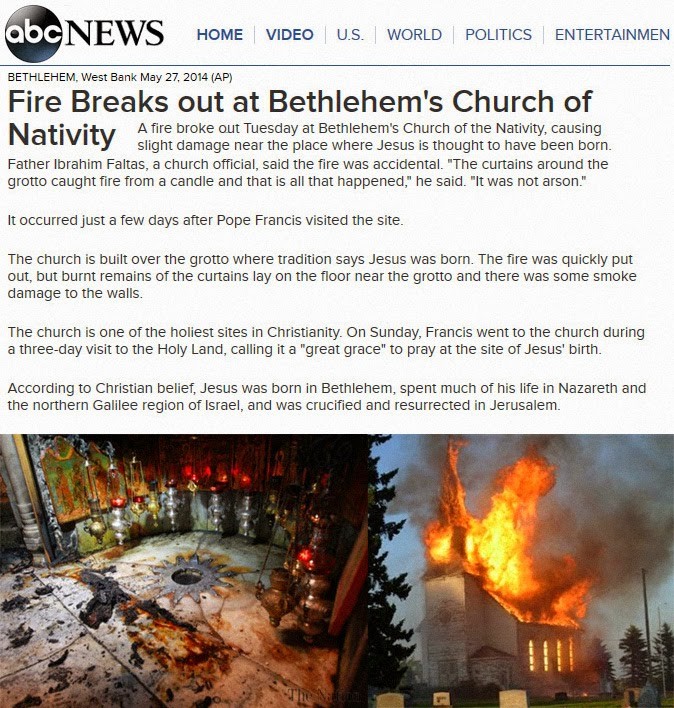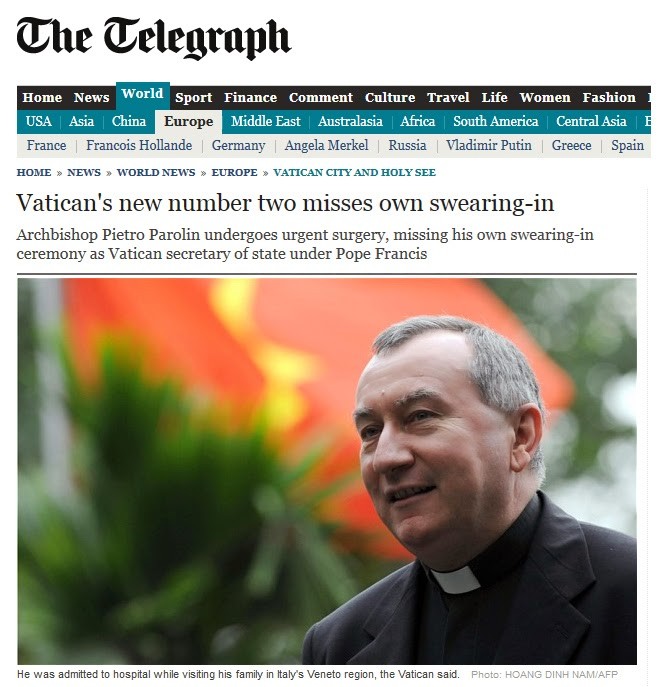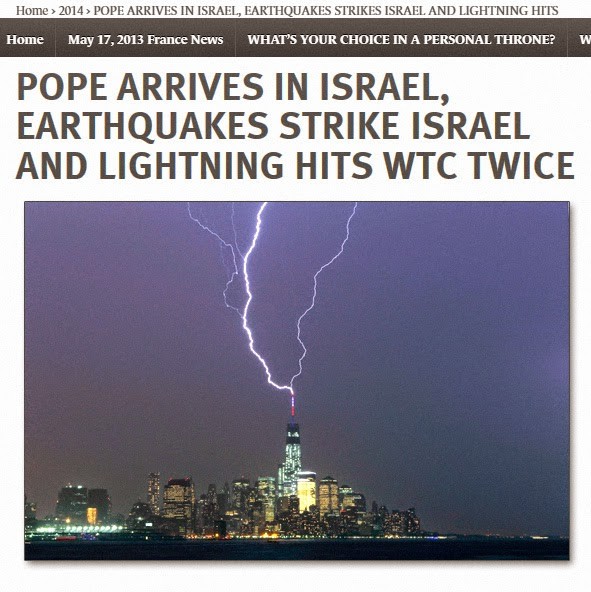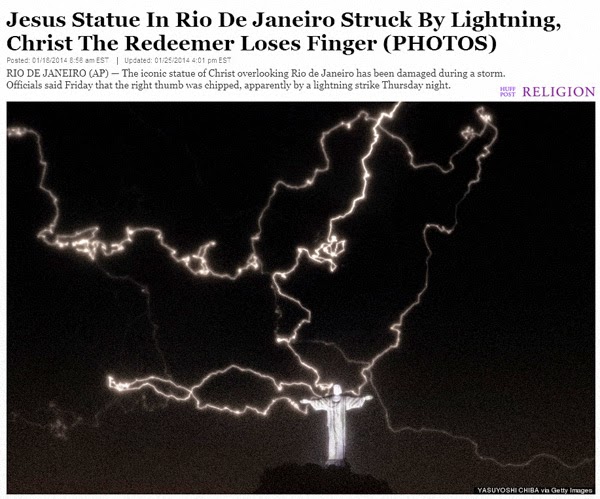 NOTE: Two days prior to his arrival in Israel, London is hit by a storm and lightning strikes the Shard skyscraper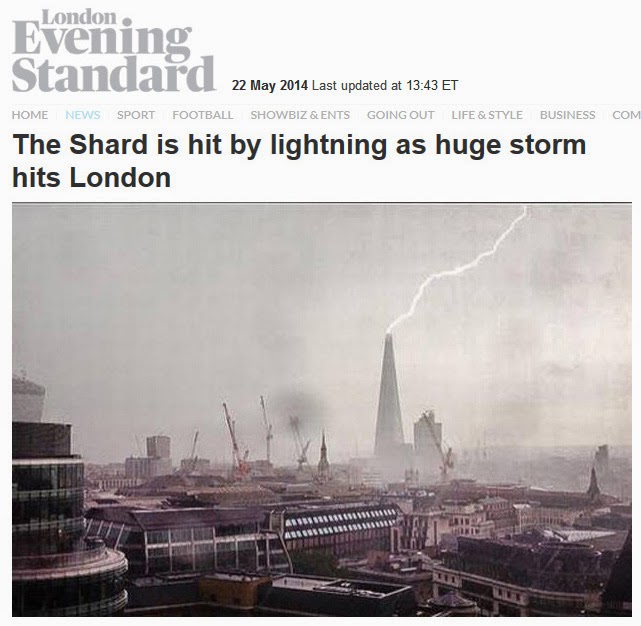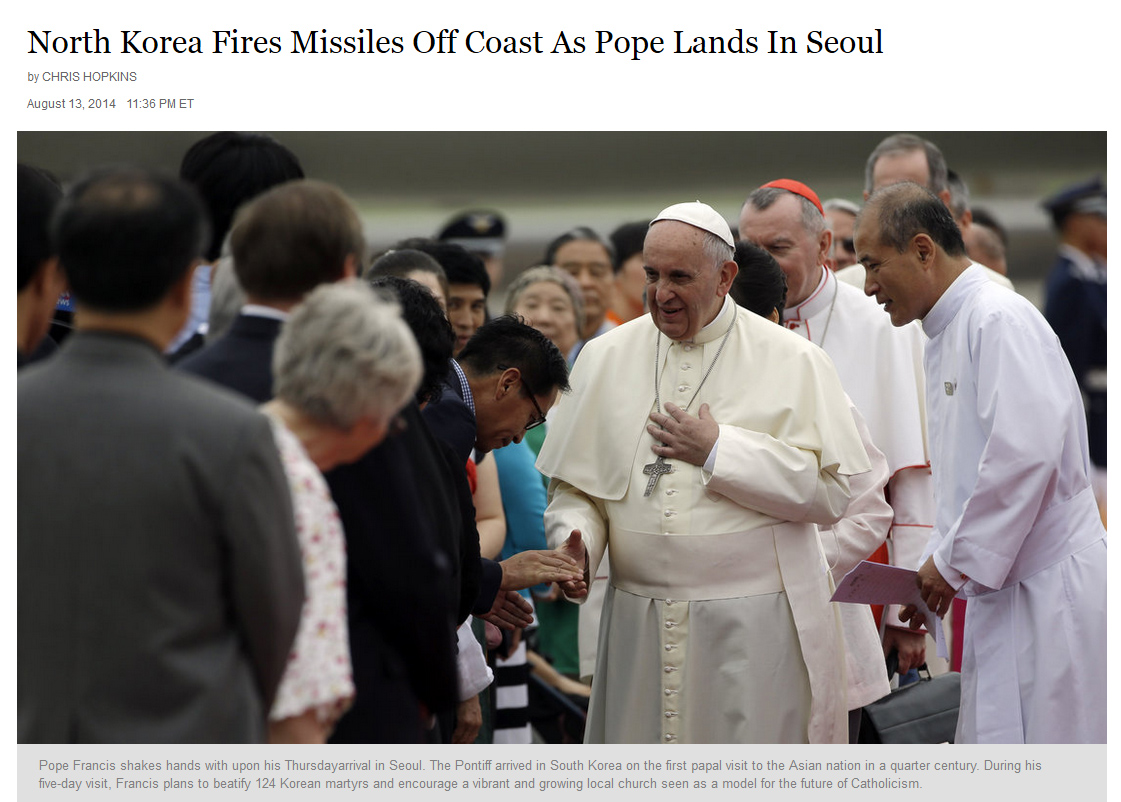 12)  "My Teachings never change. They are the same as they have always been. As I said before, it is when you find that they are tampered with, toned down, or as will be the case, distorted in a way that seems strange, or at odds with My Teachings, turn away and pray to Me for guidance."
Jesus' message given to MariaDivineMercy in The Book of Truth on Saturday, March 5th, 2011

IMPORTANT NOTE: Official changes have not yet occurred as of June 5, 2014. A synod will be held in October 2014.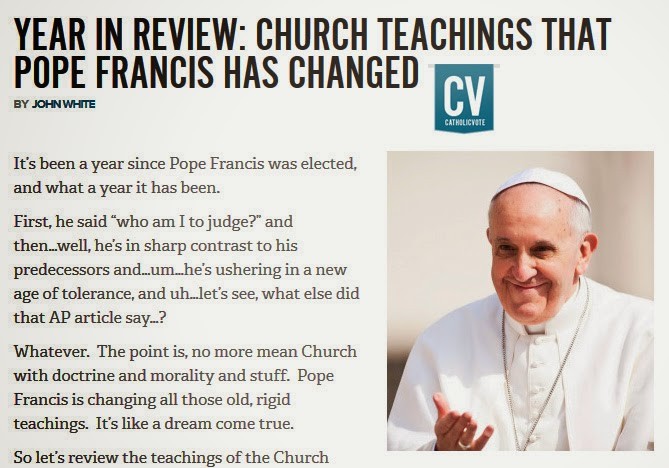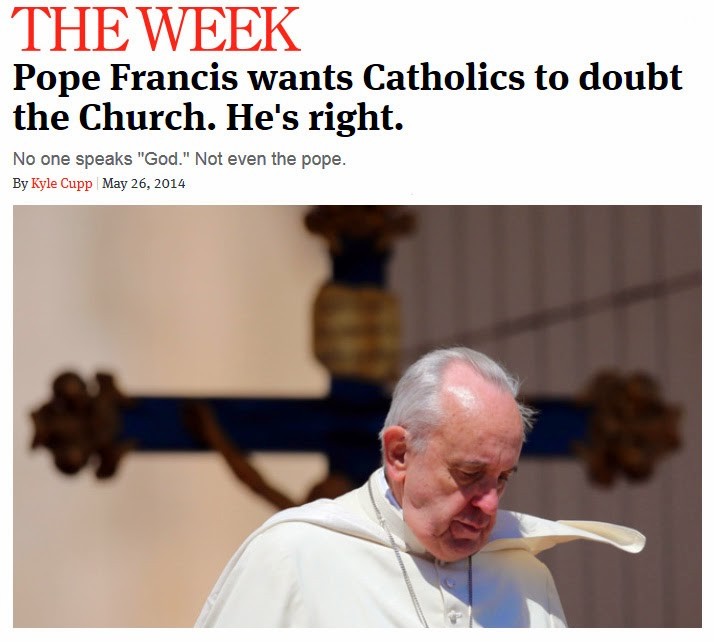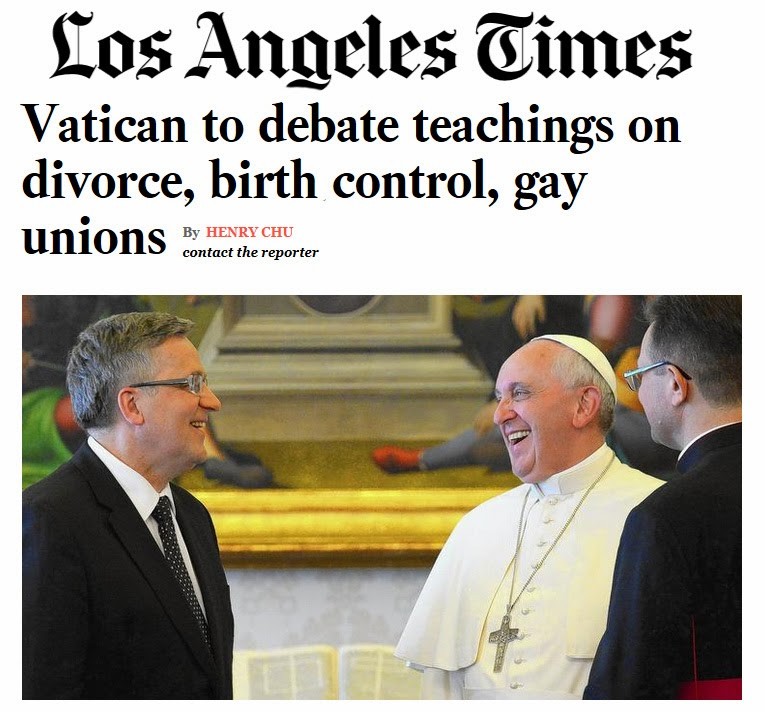 13)  "…the love he exudes will be all about him."
Jesus' message given to Maria Divine Mercy on Saturday, March 5th, 2011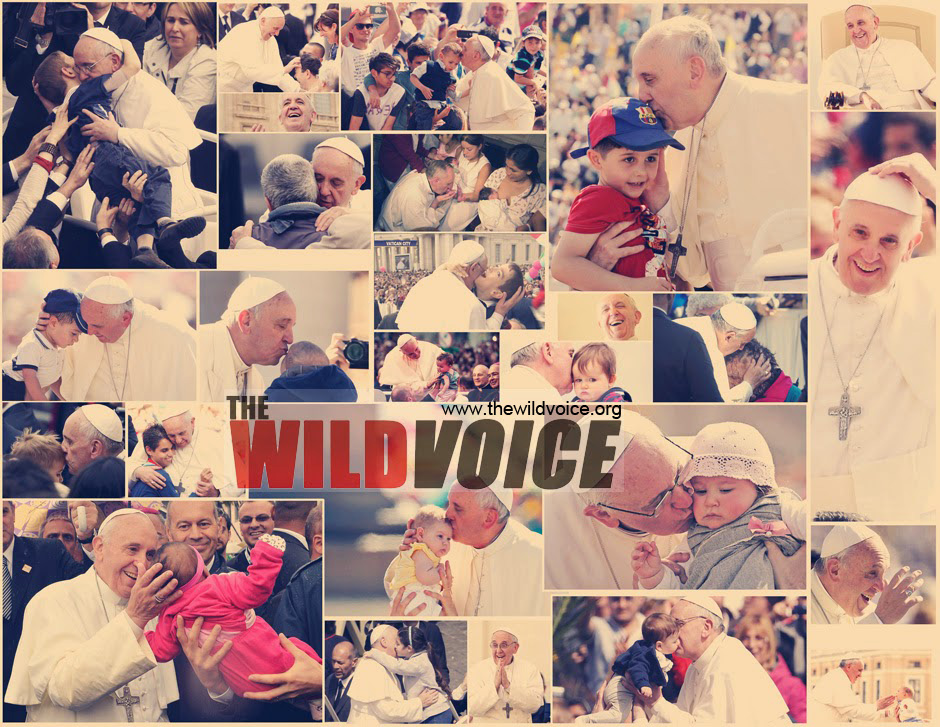 14)  "So fooled will My children be, that they will think he is an exceptional and pure soul. He will be treated like a living saint"
Message from Jesus on Saturday, January 21st, 2012